The Groß-Enzersdorfer Straße Residential Complex
The main entrance of the apartment complex is located on Groß-Enzersdorfer Straße. The streetside structure is designed to act as a "shield" that buffers the living areas from traffic emissions. The street wing is connected to the courtyard wing by an axial, cantilevered bridge construction — the backbone of the building. This innovative access system, designed as a combination of the rowhouse and balcony arcade typologies, makes it possible for apartments in both buildings to have economic floor plans that can be reached via a single elevator shaft plus a full-fledged staircase.
Opportunities to spend time outdoors range from private retreat areas almost completely shielded from view designed as loggias, terraces, and private gardens to semi-private and semi-public areas such as the plaza between the buildings and the commons room to public zones that include a walkway and the forecourt on Groß-Enzersdorfer Straße.
Apartment styles range from very small and compact to conventional layouts to special flats and penthouses on the higher floors. Each of the 59 apartments has an open kitchen facing the inner courtyard and thus providing positive living qualities and supporting a lively and interactive neighborhood. The balcony architecture acts as an extension of the living area into greenery — a so-called "outside room". The façade design picks up on two different atmospheres: The north façade, to the street, is minimalist and designed without open spaces. All other surfaces of the skin are "extroverted" and have a high degree of window area.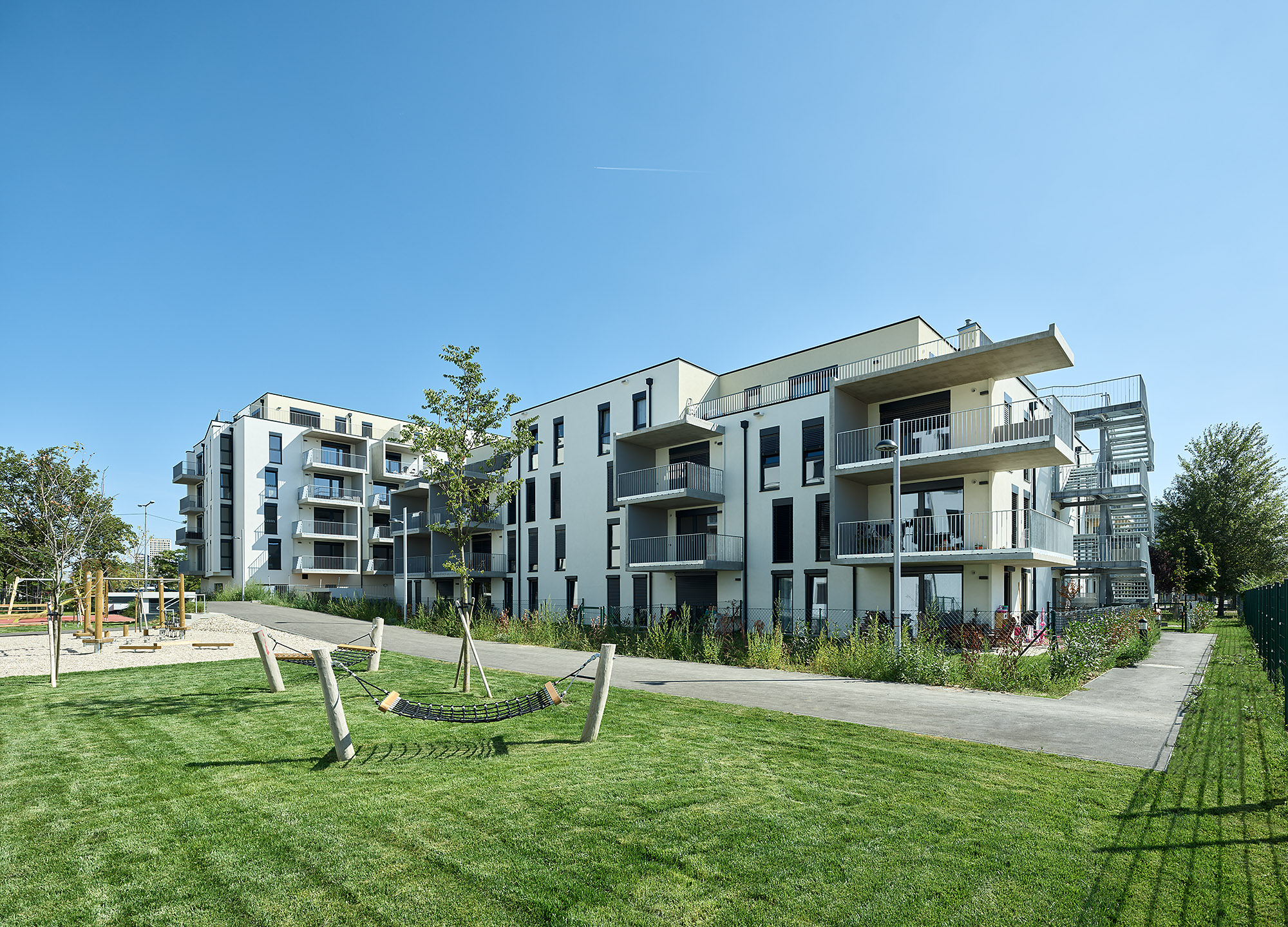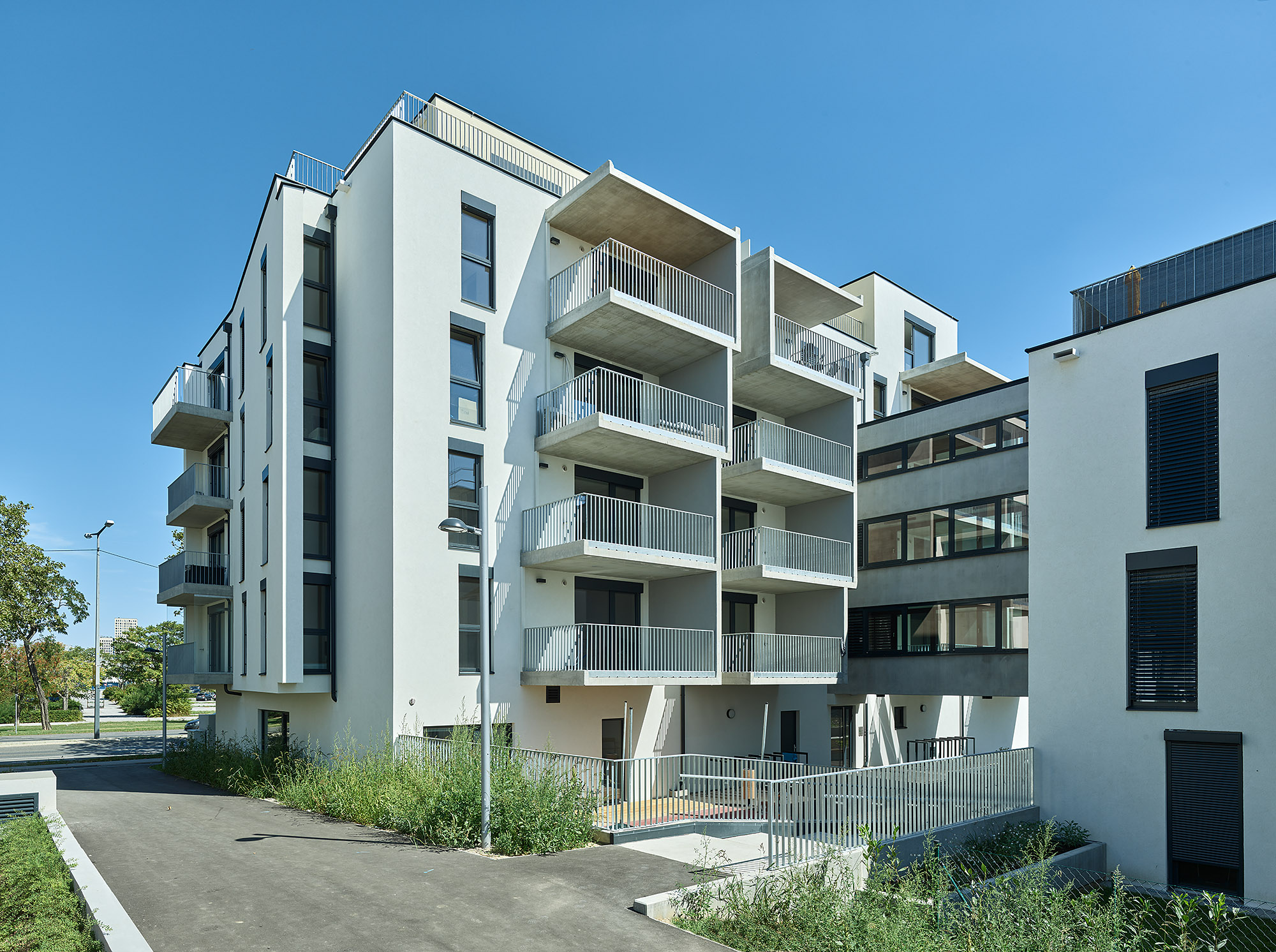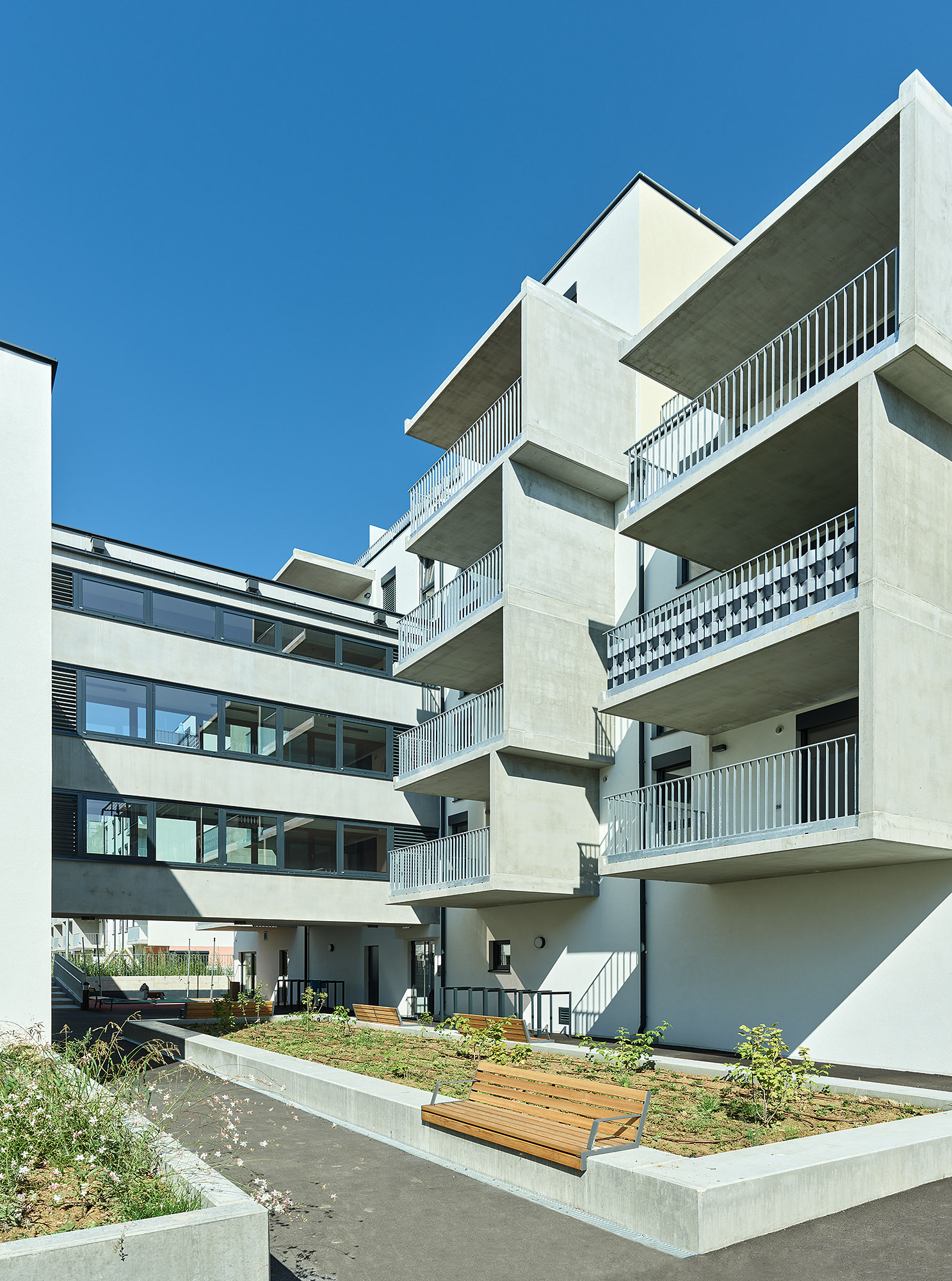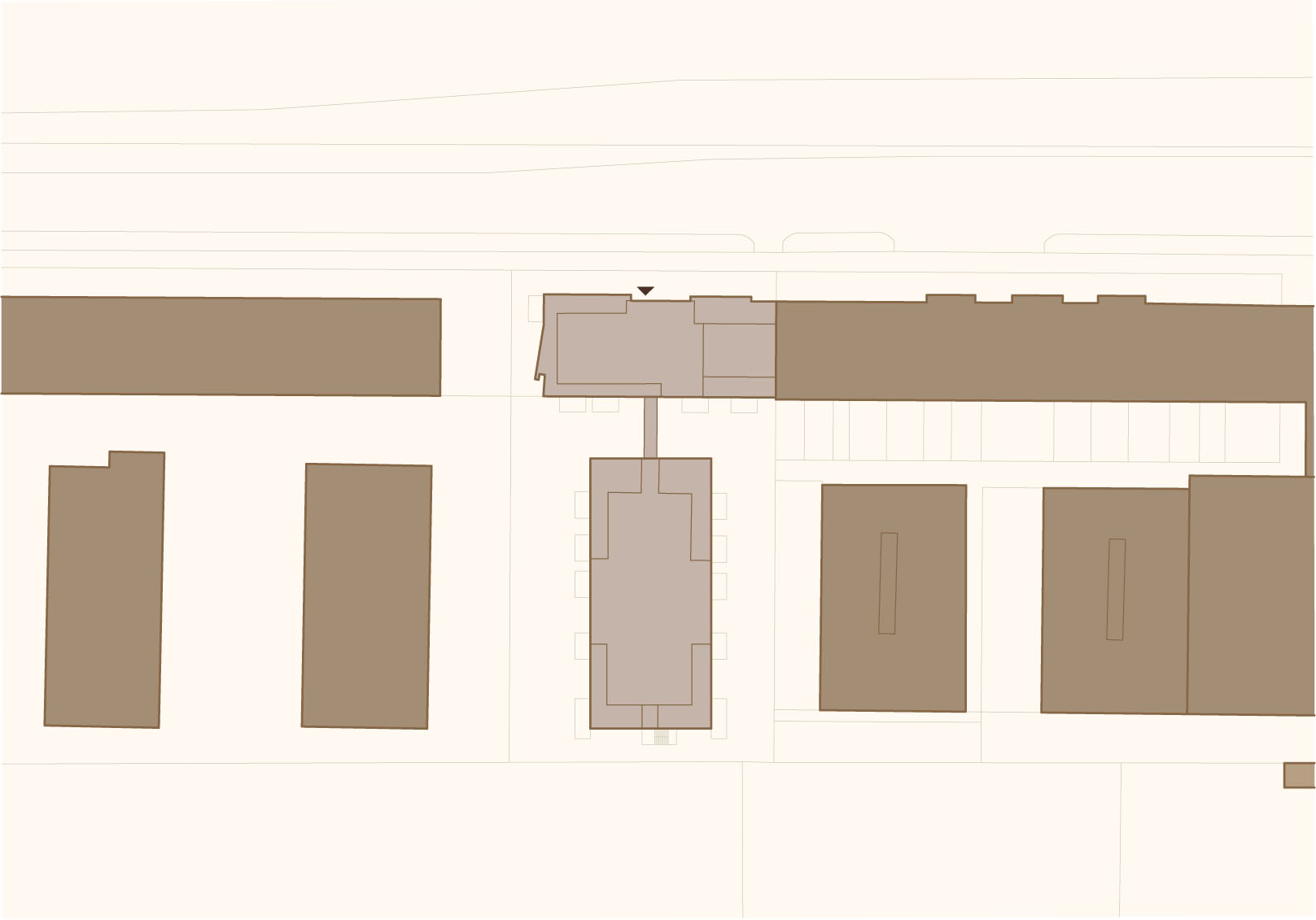 Site plan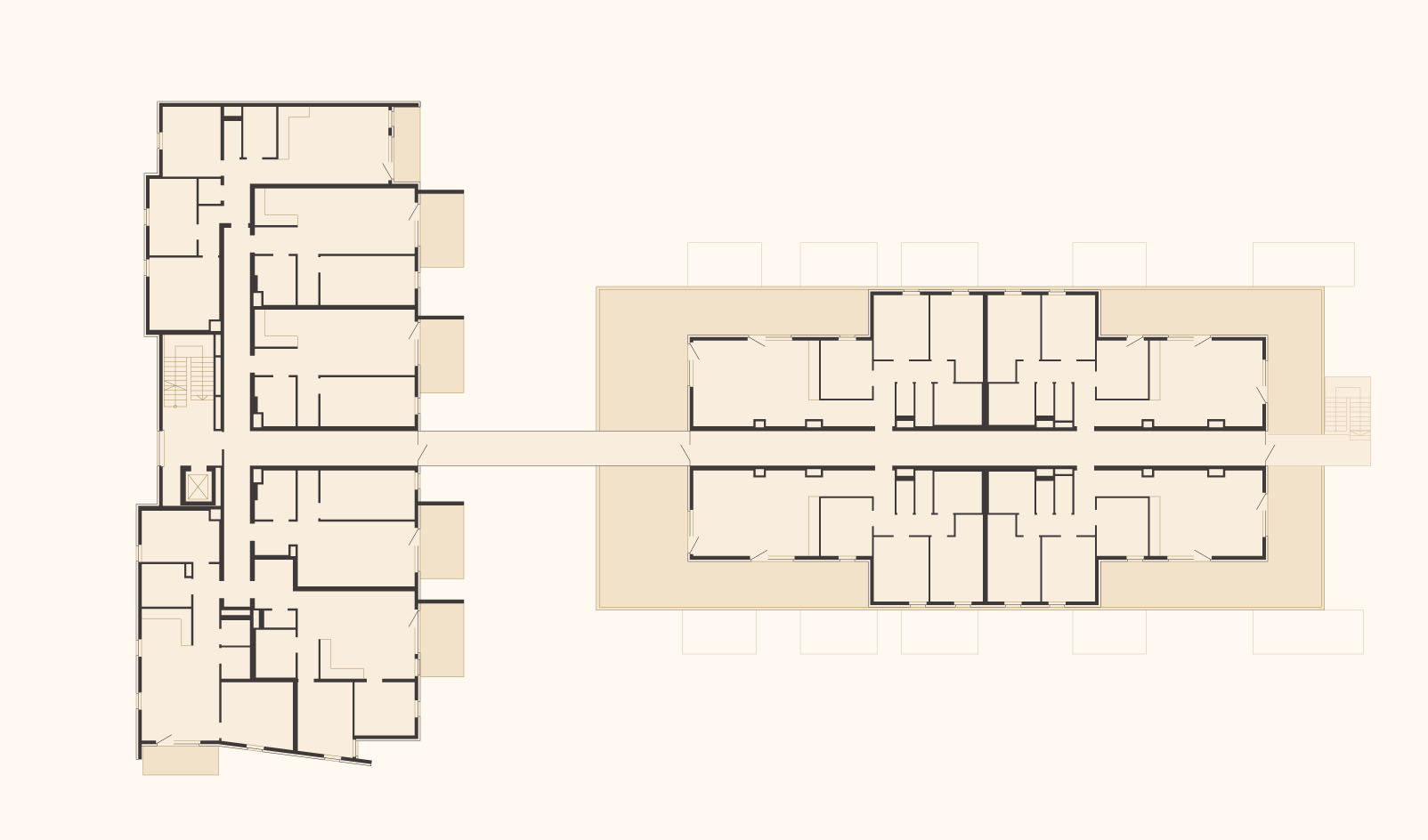 3rd floor plan

Section

Elevation
Location: Vienna, Donaustadt
Year: 2019 – 2022
Client: ARWAG/MIGRA-Group
Use Area: 4.000 m²
Design team: Lukas Göbl, Alexander Enz, Nemanja Kocic, Todor Atanasov
Photos: Bruno Klomfar