In Frauengrund, south of Thallern in the district of Krems, a generous wine tavern space with restroom facilities and a wooden terrace overlooking the vineyards and protected by an awning is being created by raising and tilting open the roof of two historic wine cellars.
On the street side, the eaves and ridge heights of the two cellars are stepped back, revealing the preserved existing structure. The surroundings—a beautiful historic wine cellar lane in the midst of the gently rolling hills of the southern Kremstal—are reflected in the façade, which is finished in lime plaster and topped by a roof with traditional "Viennese pockets".
The carbonized larch slats of the section newly opened to the vineyard have a dark appearance that introduces a modern accent and rounds off the ensemble.
The interior of the existing cellars will also be refurbished: The outermost cellar will be converted into a modern space of smooth exposed concrete for the tasting and sales of wine and sparkling wine and connected to the already converted cellar spaces. These will be functionally optimized by adding direct internal connections to the new guest area on the upper floor via a generously dimensioned staircase and a food elevator.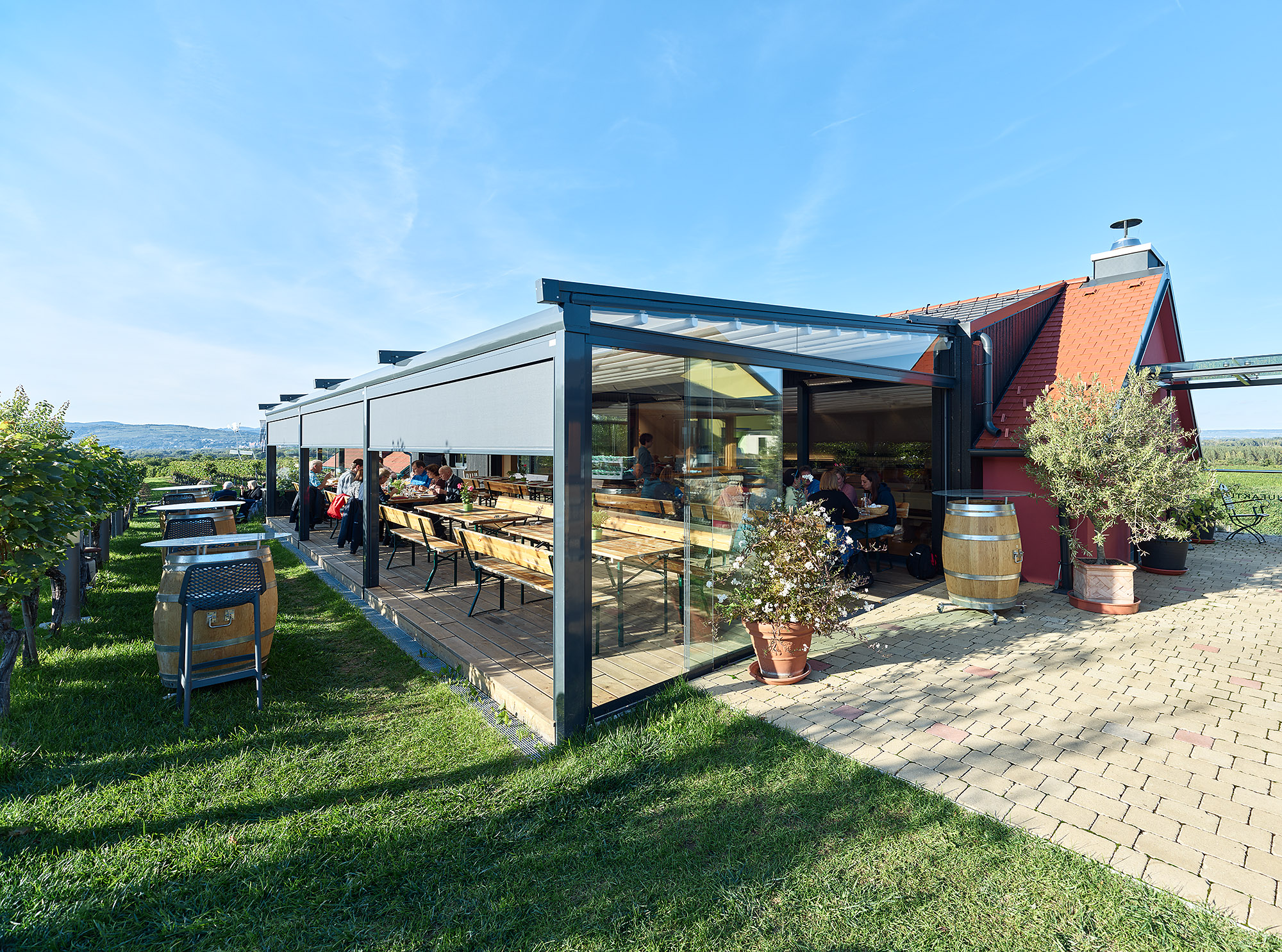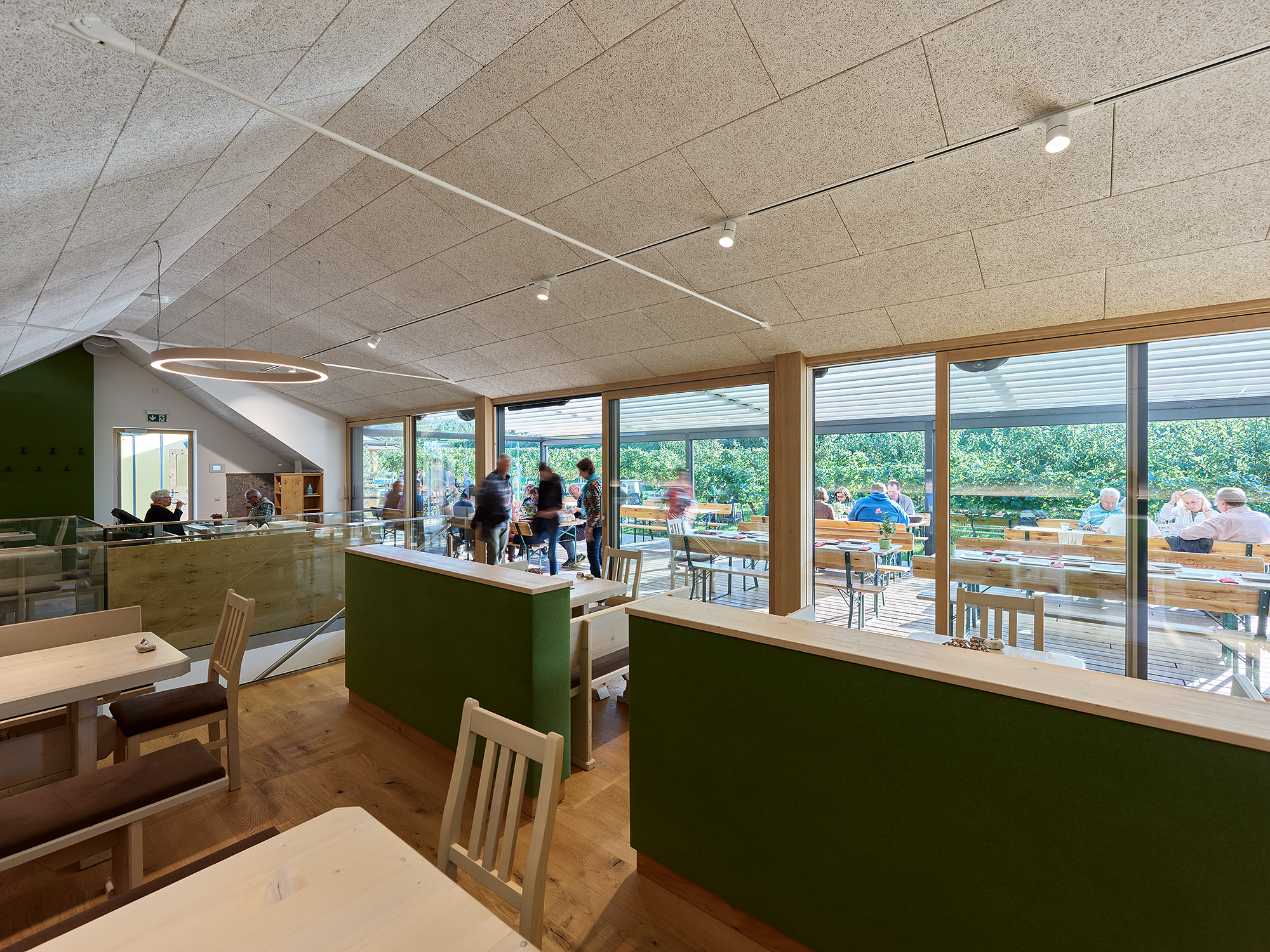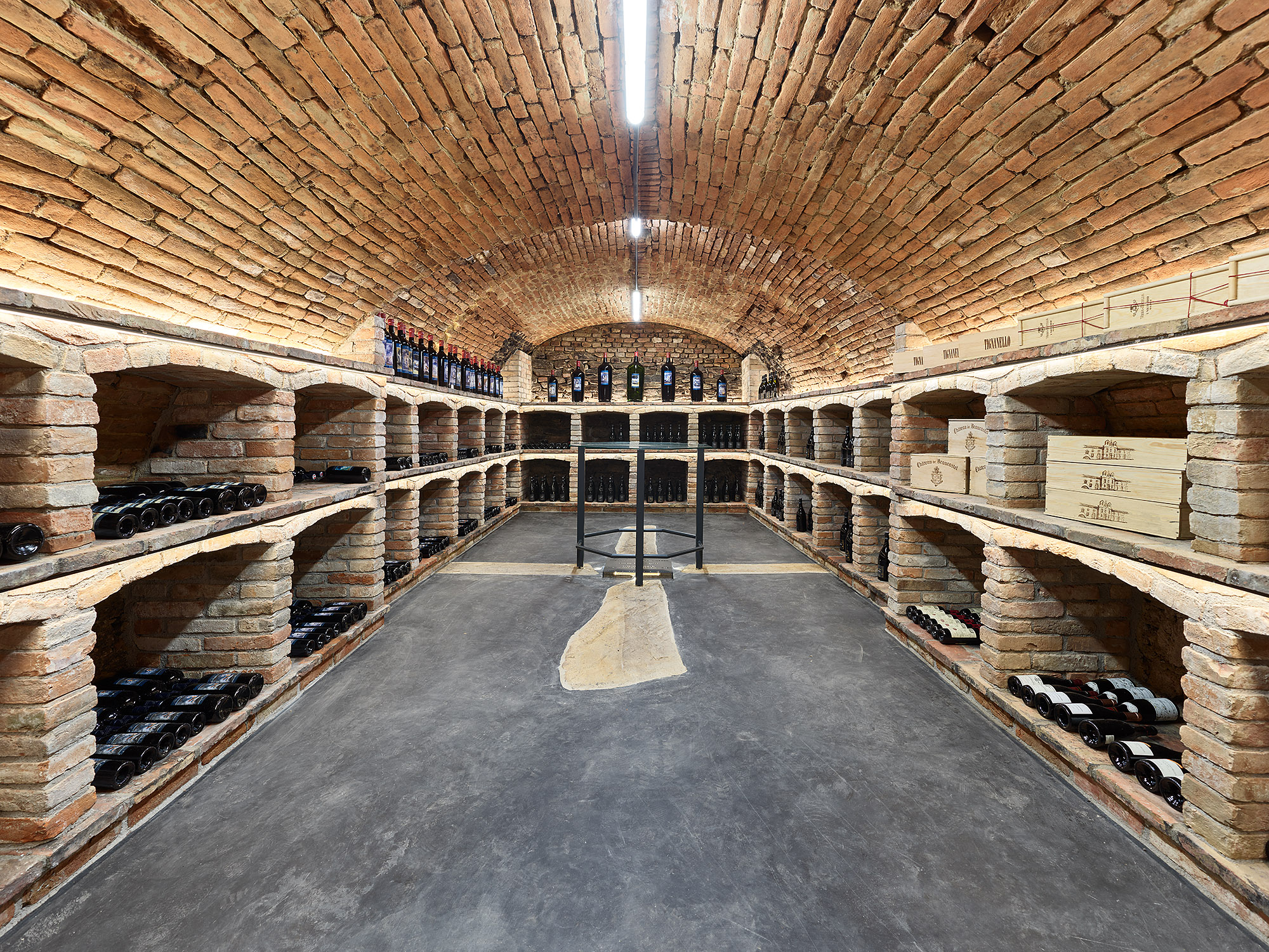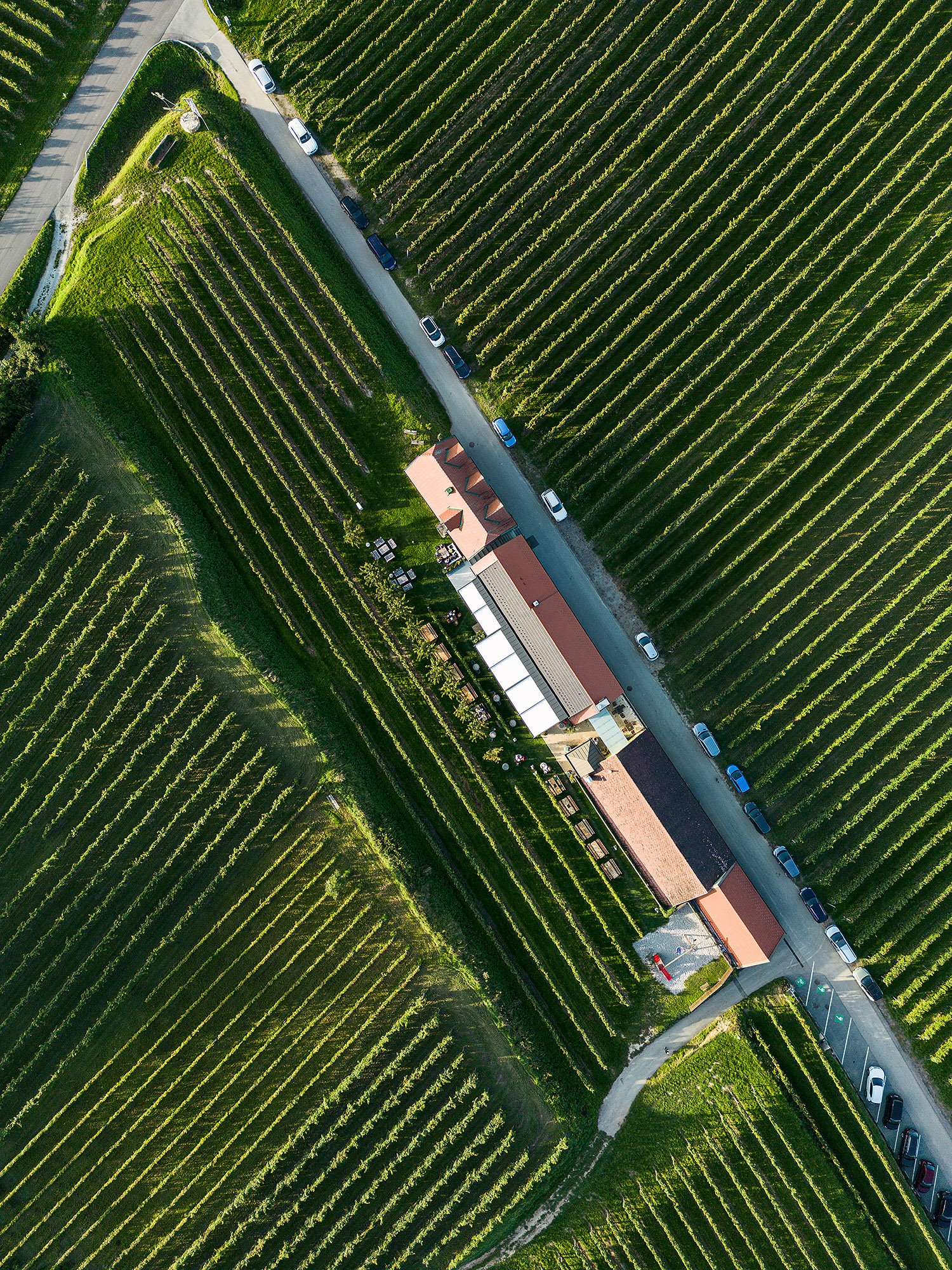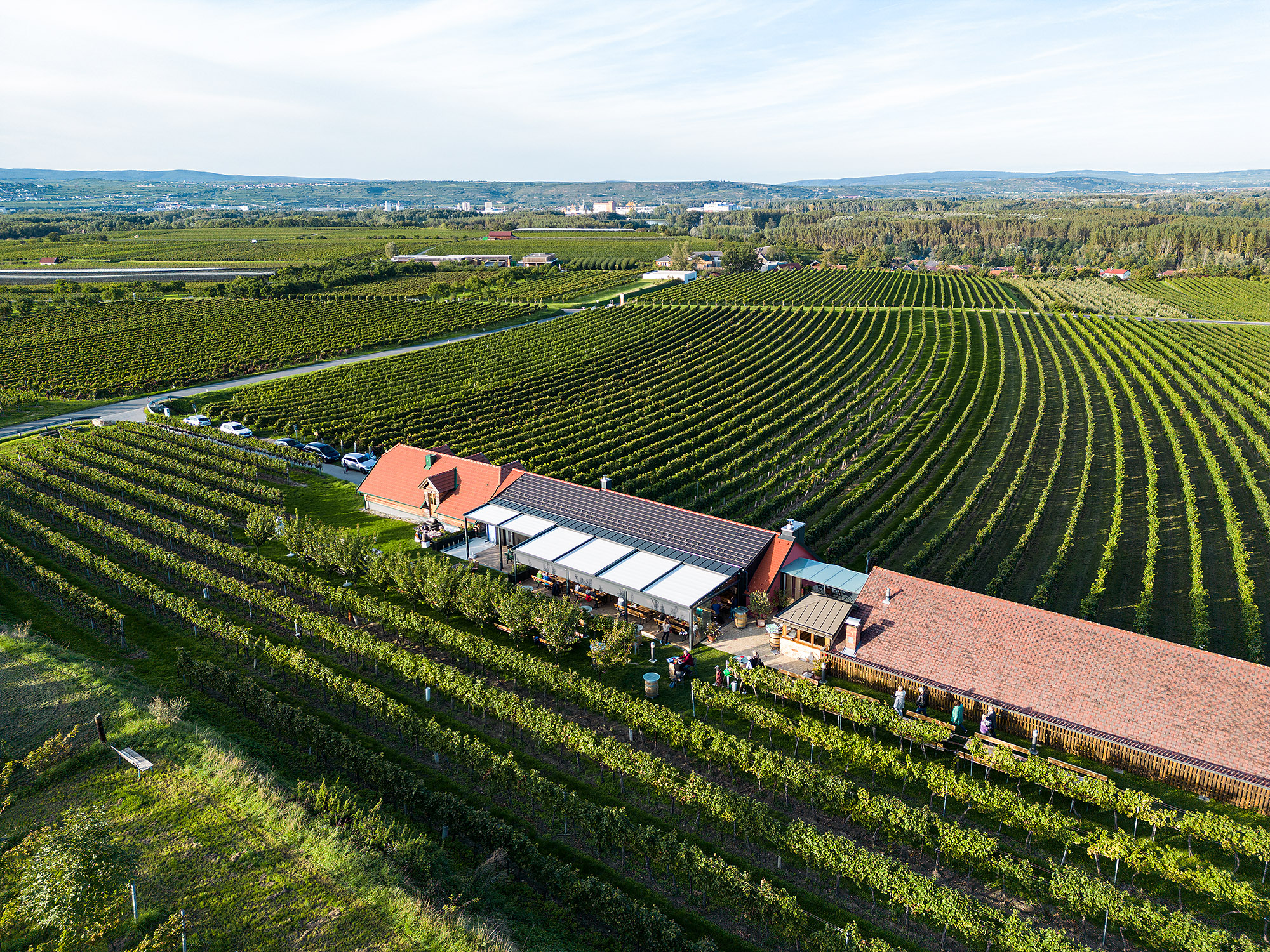 View from vineyard
Site plan
Elevation from vineyard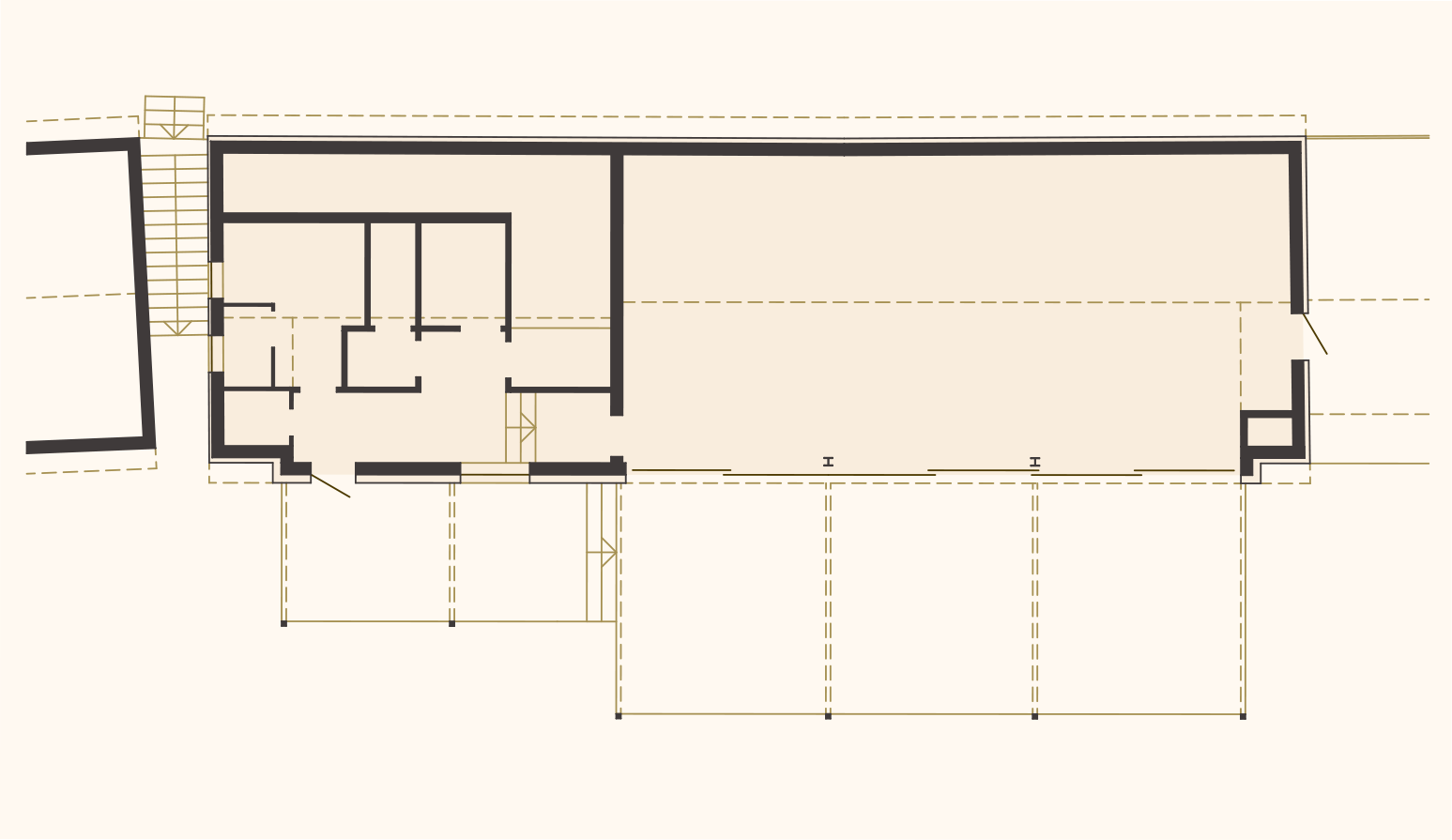 Floorplan upper level
Cross section
Site: Krems-Thallern, Lower Austria
Year: 2020-21
Client: Winzerhof Familie Dockner GmbH
Use area: 200 m²
Design team: Lukas Göbl, Alexander Enz
Photos: Bruno Klomfar