The An der Lage Hotel is situated in the midst of sloping vineyards, with breathtaking views of the rolling hills of southern Styria. Built in 2007 and originally designed by g2plus Architektur, its linear shape fits perfectly into the landscape, the modern façade creating an exciting contrast to the surrounding nature.
The property currently has ten apartments and a penthouse, with the expansion bringing the total to fifteen apartments.
The existing building to the north-east will be elevated and a wing added to the south of its ground floor.
The new top floor emulates the proportions and materials of the existing penthouse. The new ground floor building will integrate laterally into the site, allowing it to seamlessly merge with the landscape.
All apartments, sized 35–85 m2, are fully furnished and each has a private outdoor space in the form of a loggia, a balcony, a terrace, or a private garden as well as proportional shares of the following furnished common areas:
heated infinity pool with sun deck, open terrace/sundeck, sunbathing lawn, spa area (sauna, steam bath, relaxation room), and fitness area.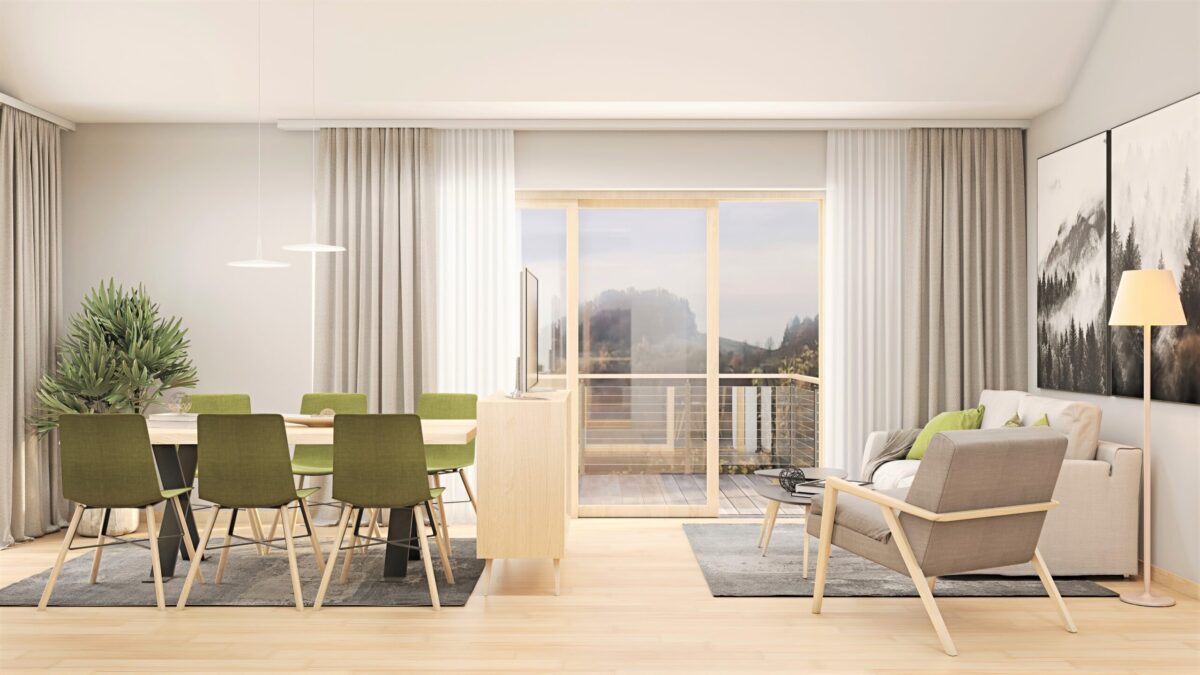 Site plan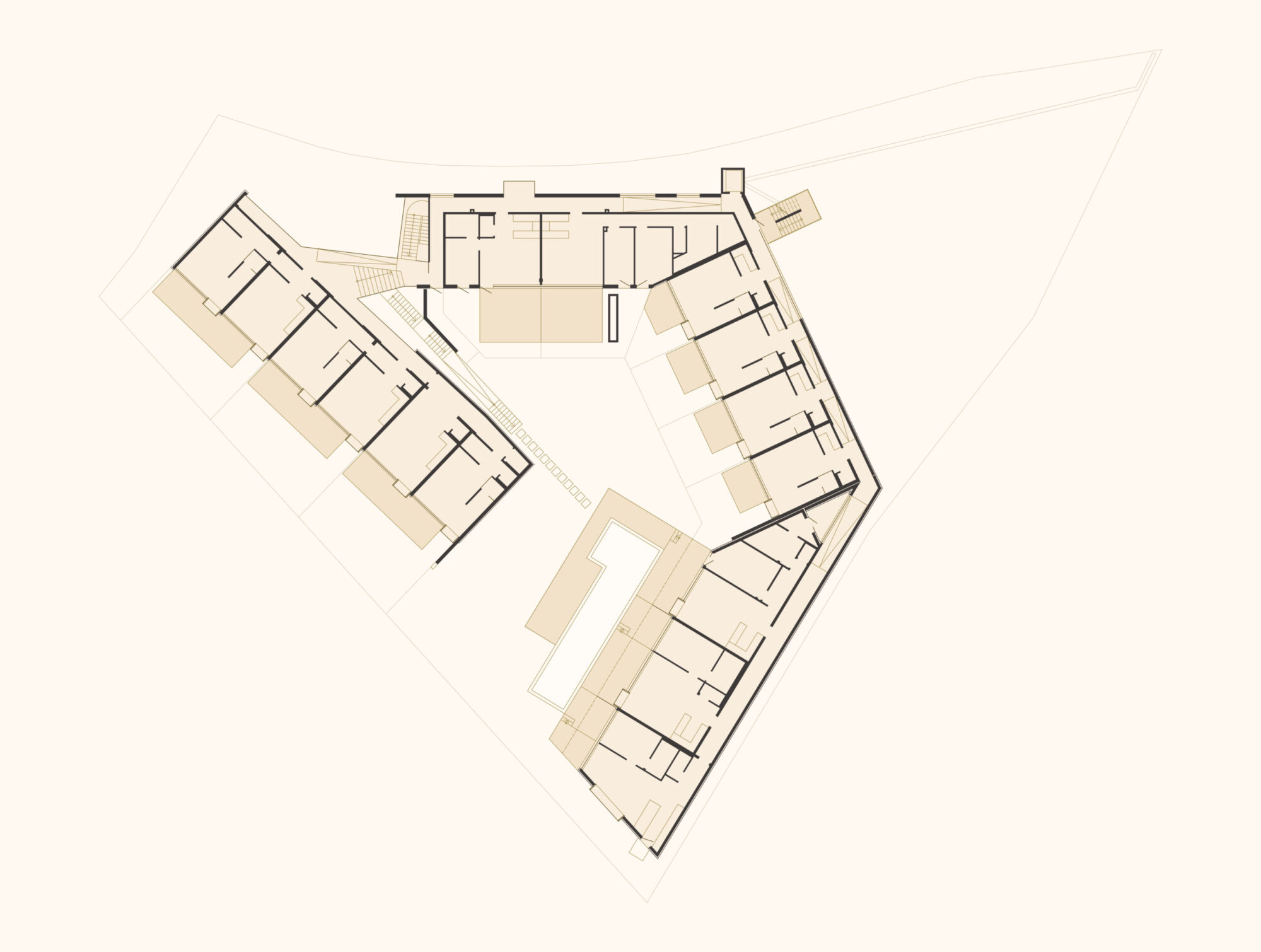 Ground floor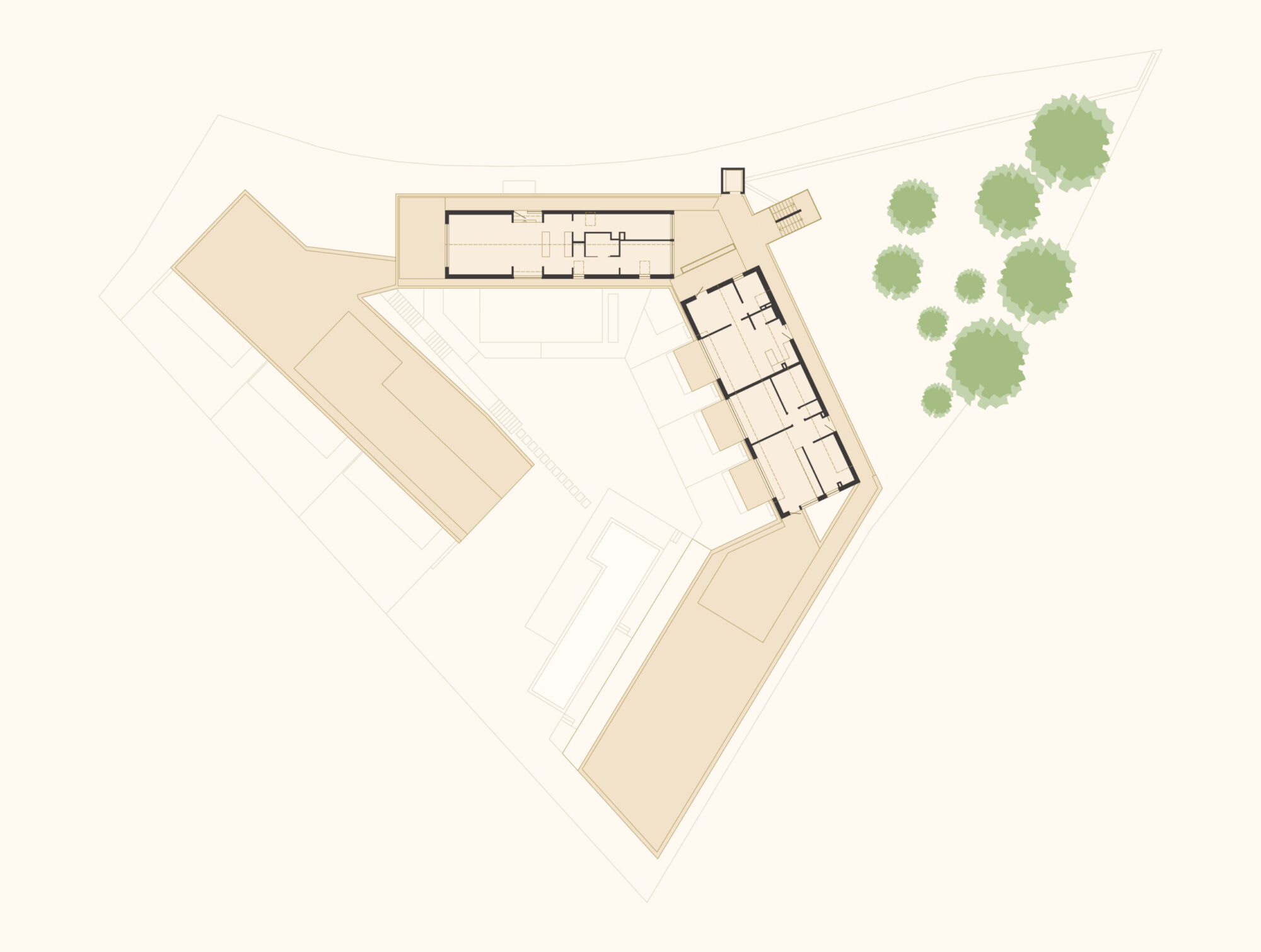 Upper floor
Site: Spielfeld-Straß, Hochgrassnitzberg, Steiermark
Year: 2007-08, 2021-22
Former use: Hotel, future use: Apartments
Use area: 1.150 m²
Client: DGS Immobilien Gmbh sowie Stieglitz Holding GmbH
Planning: 2005-07 g2plus Architektur, 2020-21 goebl architecture
Project-developement, -management and -guidance: Lukas Göbl
Project team: Lukas Göbl, Miljan Stojkovic, Alexander Enz