The Apartments an der Lage are situated in the midst of sloping vineyards, with breathtaking views of the rolling hills of southern Styria. Their linear shapes fit perfectly into the landscape and the modern façade creating an exciting contrast to the surrounding nature.
All 18 apartments, sized 35–85 m2, are fully furnished and each has a private outdoor space in the form of a loggia, a balcony, a terrace, or a private garden as well as proportional shares of the following furnished common areas:
heated infinity pool with sun deck, open terrace/sundeck, sunbathing lawn, spa area (sauna, steam bath, relaxation room), and fitness area.
The apartments are available to booking.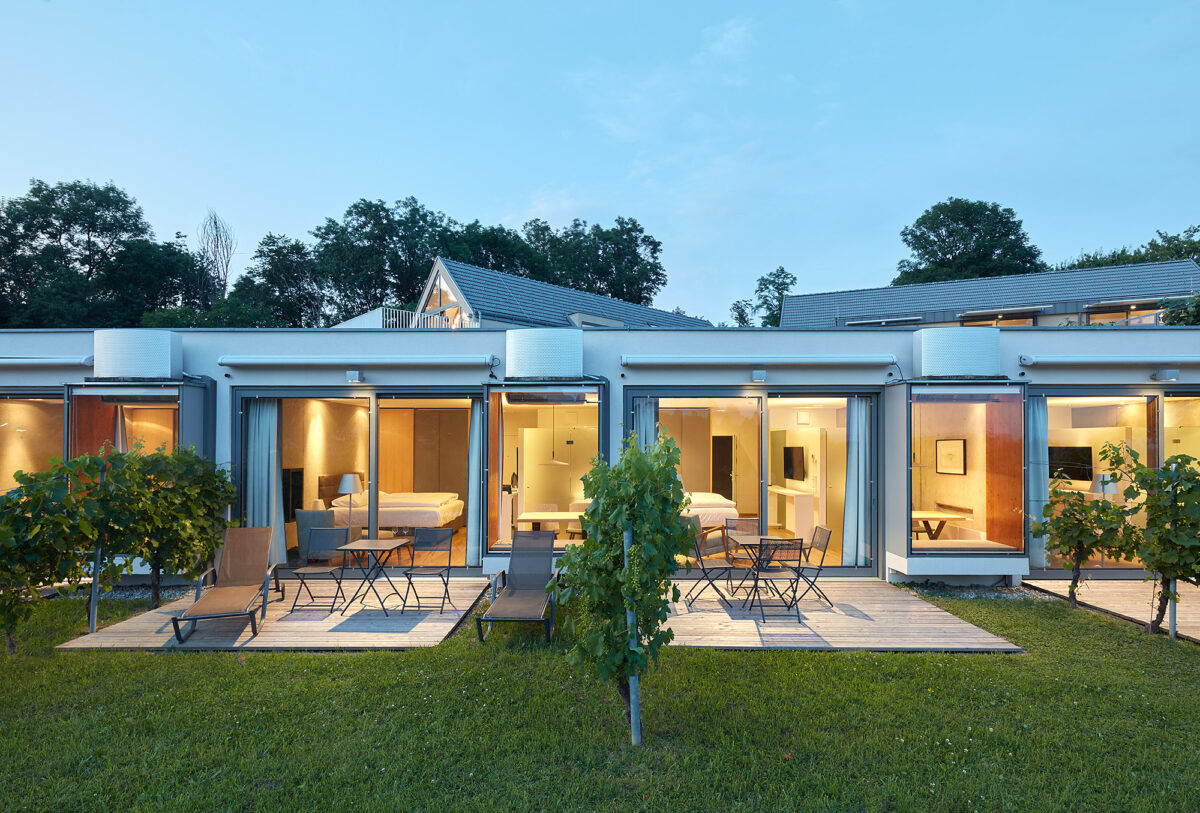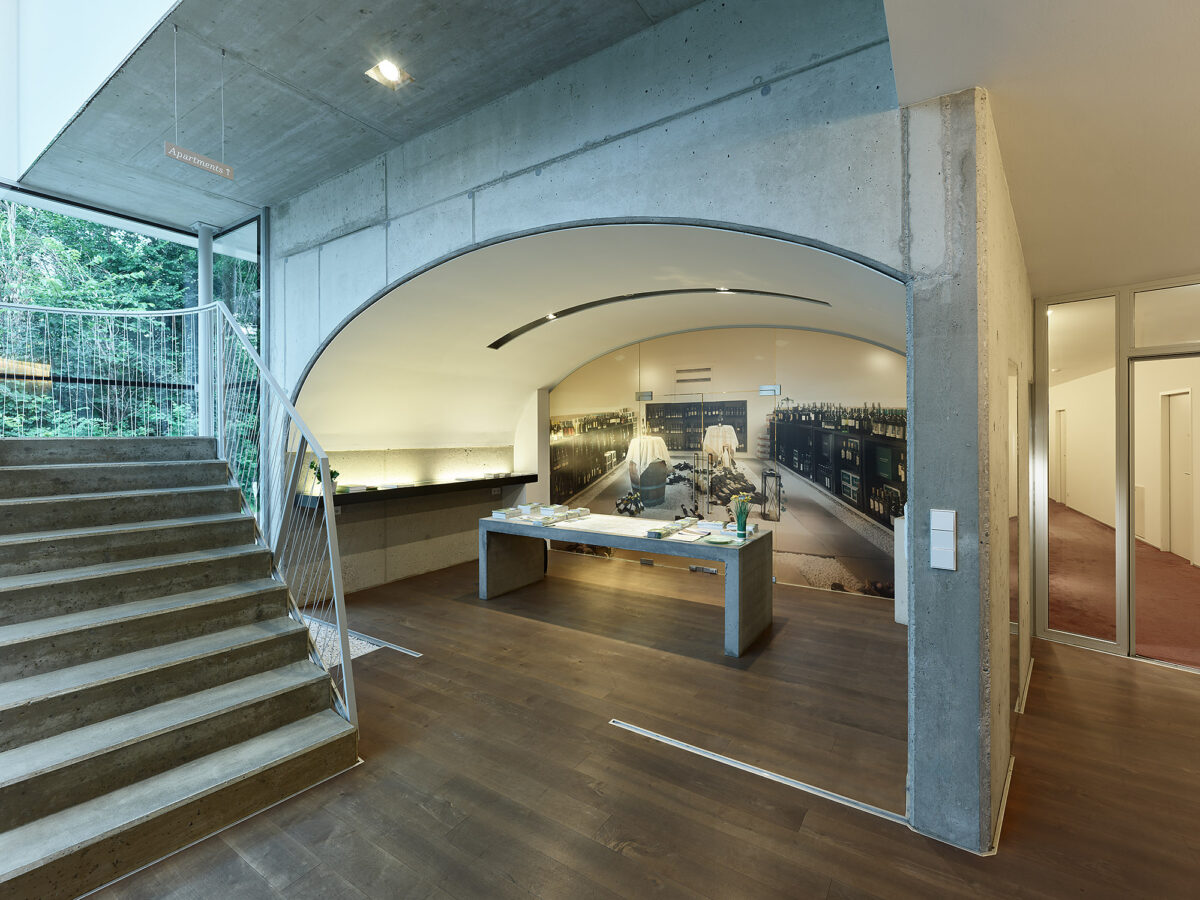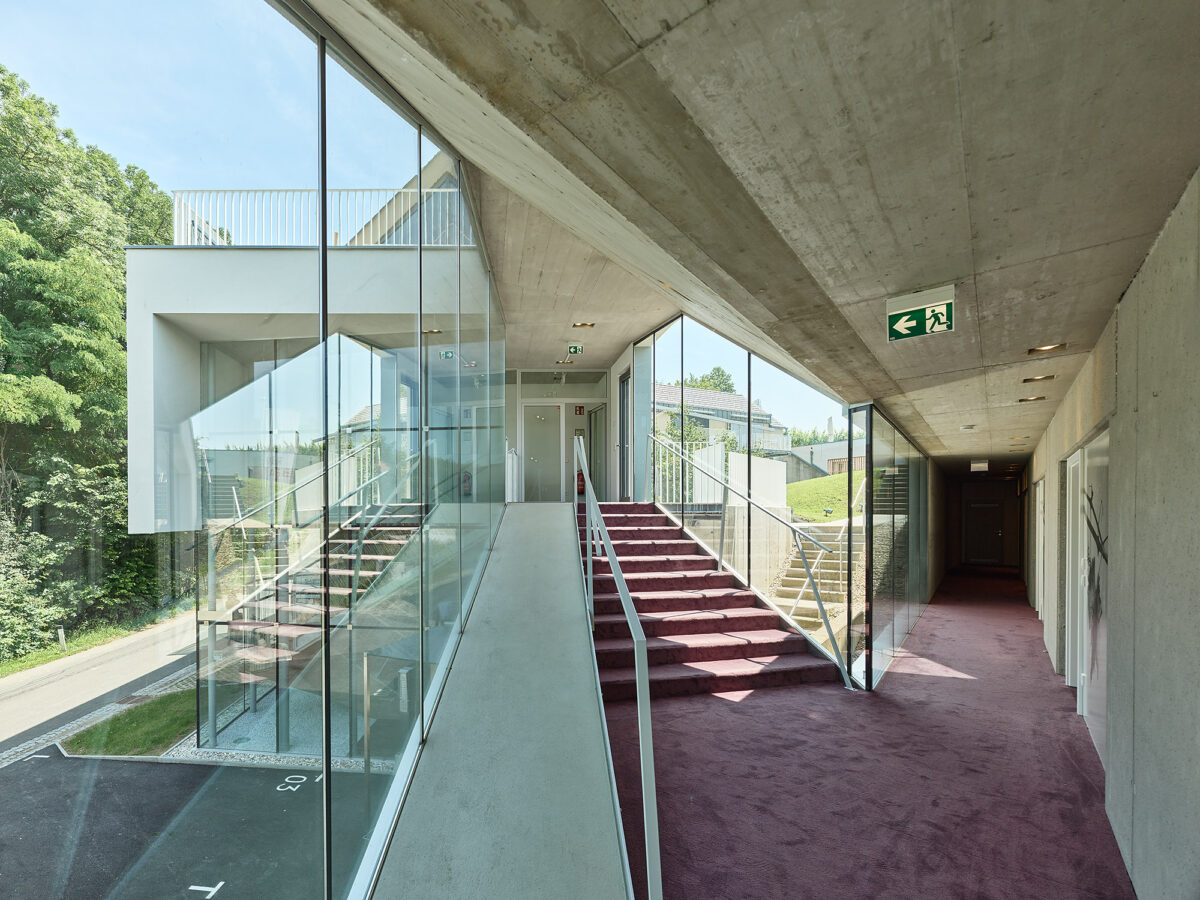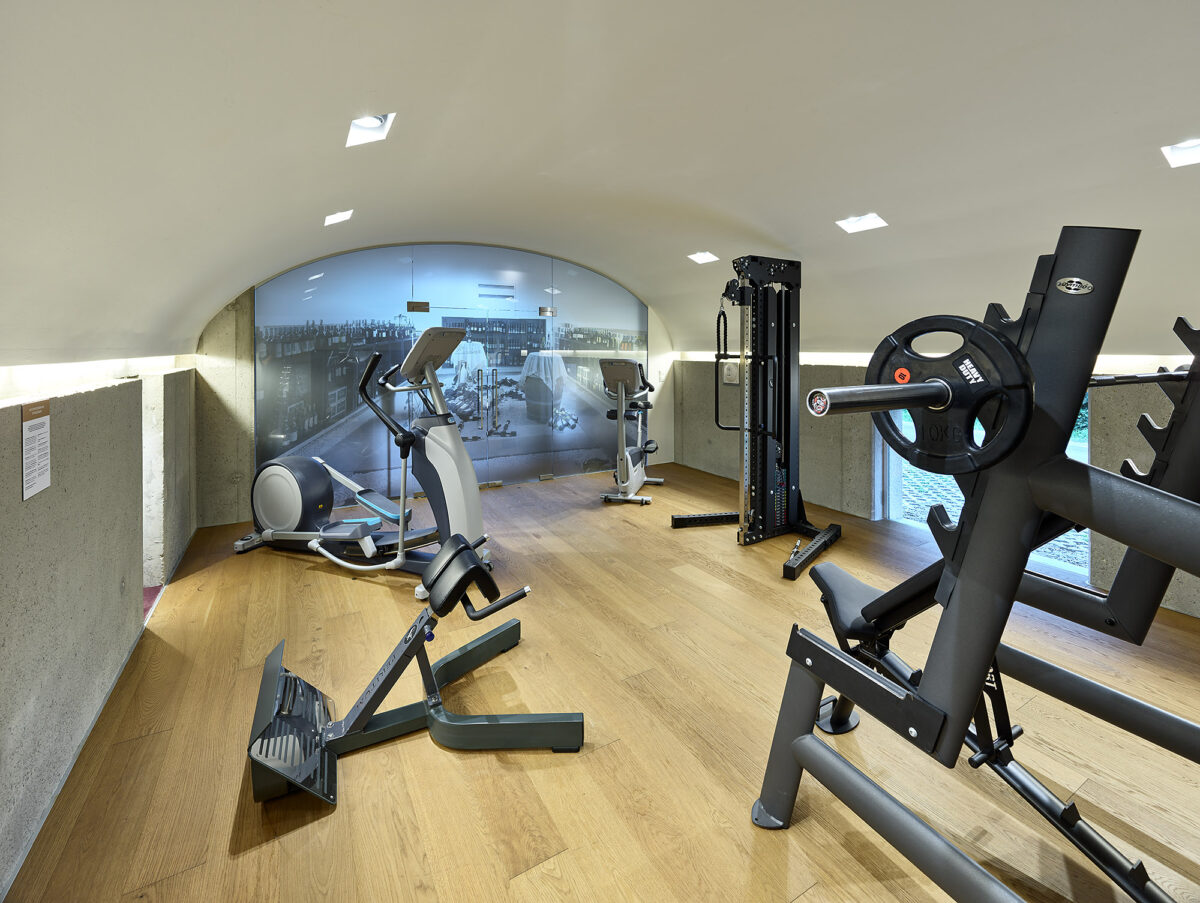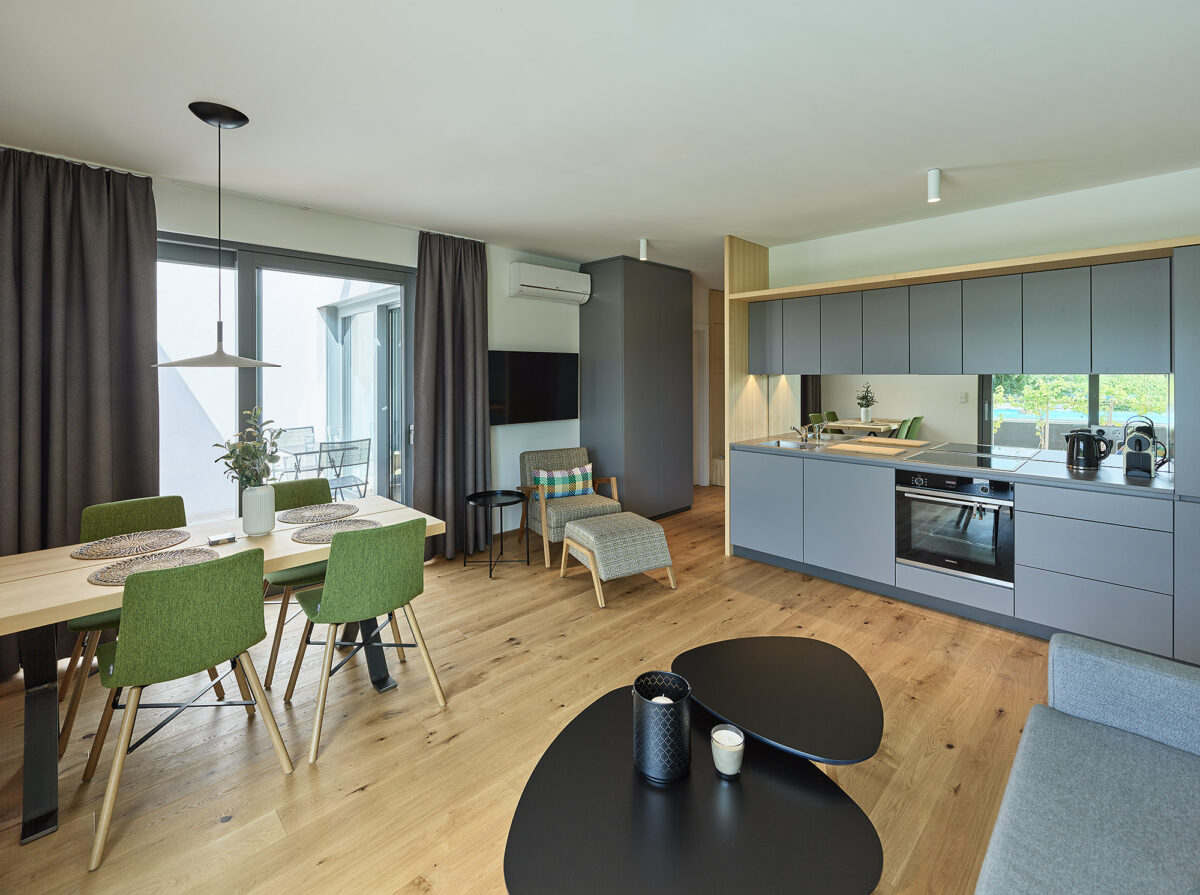 Site plan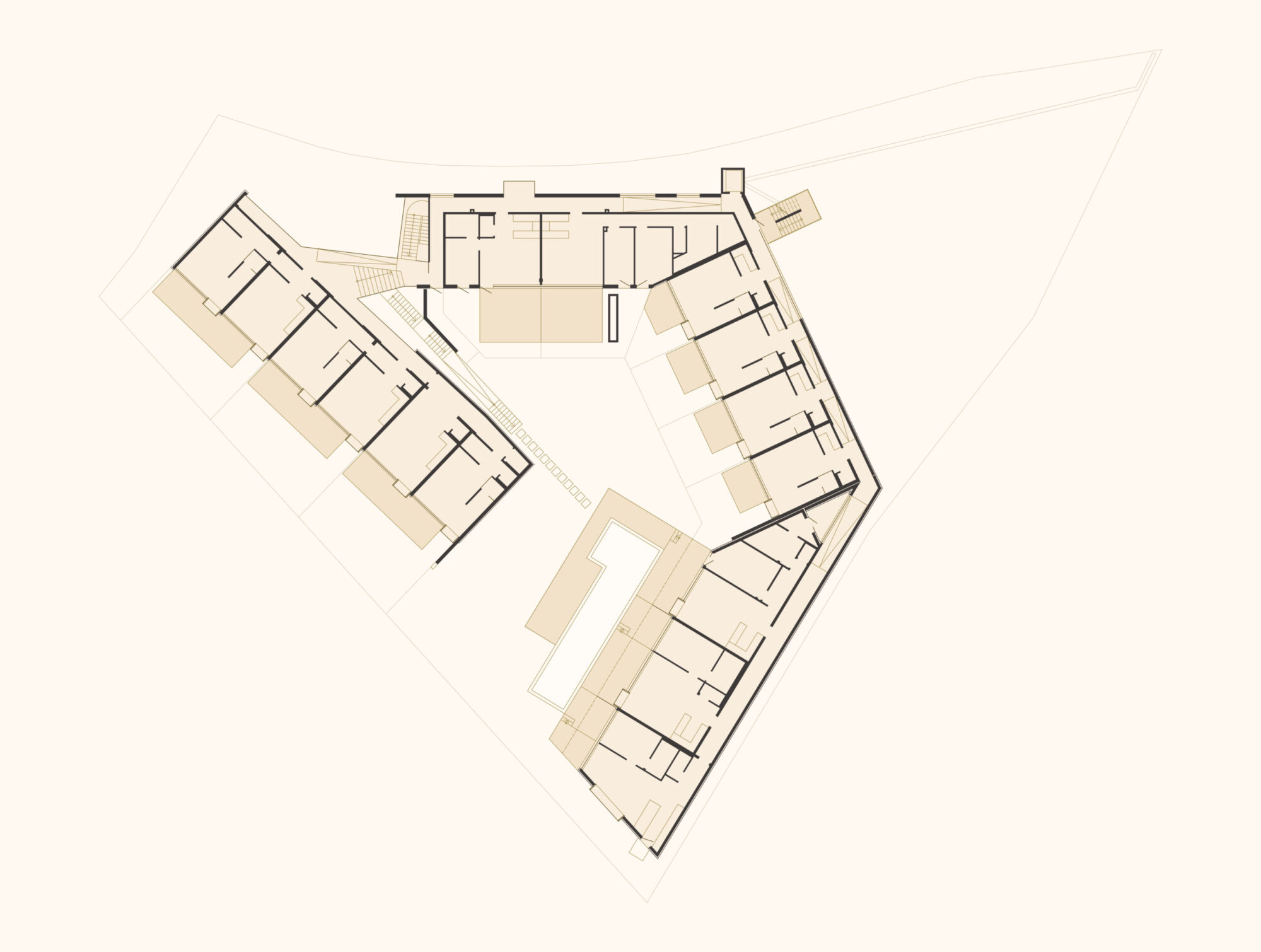 Ground floor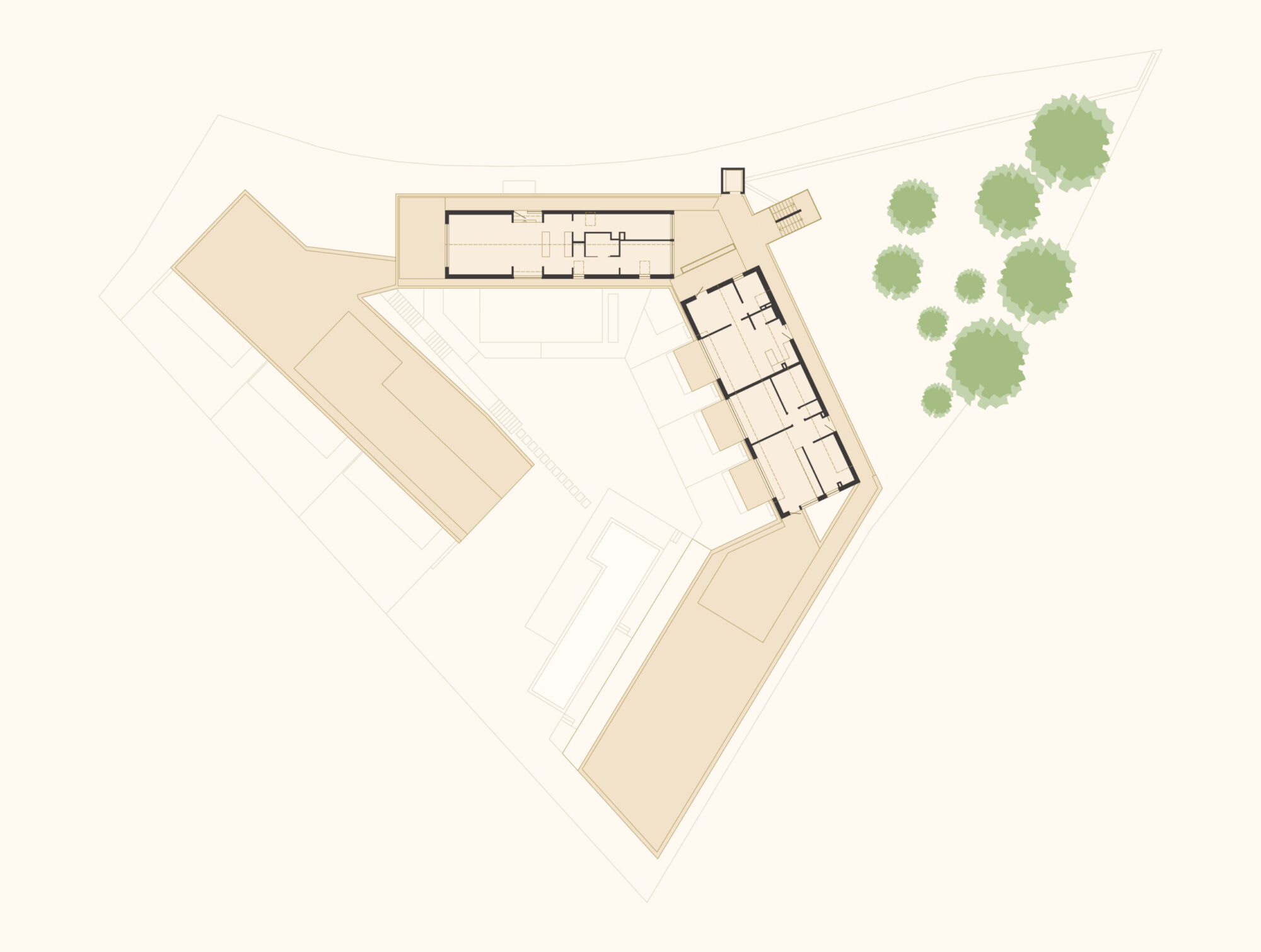 Upper floor
Site: Spielfeld-Straß, Hochgrassnitzberg, Steiermark
Year: 2007-08, 2021-23
Former use: Hotel, Current use: Apartments
Use area: 1.150 m²
Client: DGS & Stieglitz GesbR
Planning: 2005-07 g2plus Architektur, 2020-21 goebl architecture
Projectdevelopement, -management and -guidance: Lukas Göbl
Interior design: MNA ZT
Project team: Lukas Göbl, Miljan Stojkovic, Alexander Enz
Photos: Bruno Klomfar