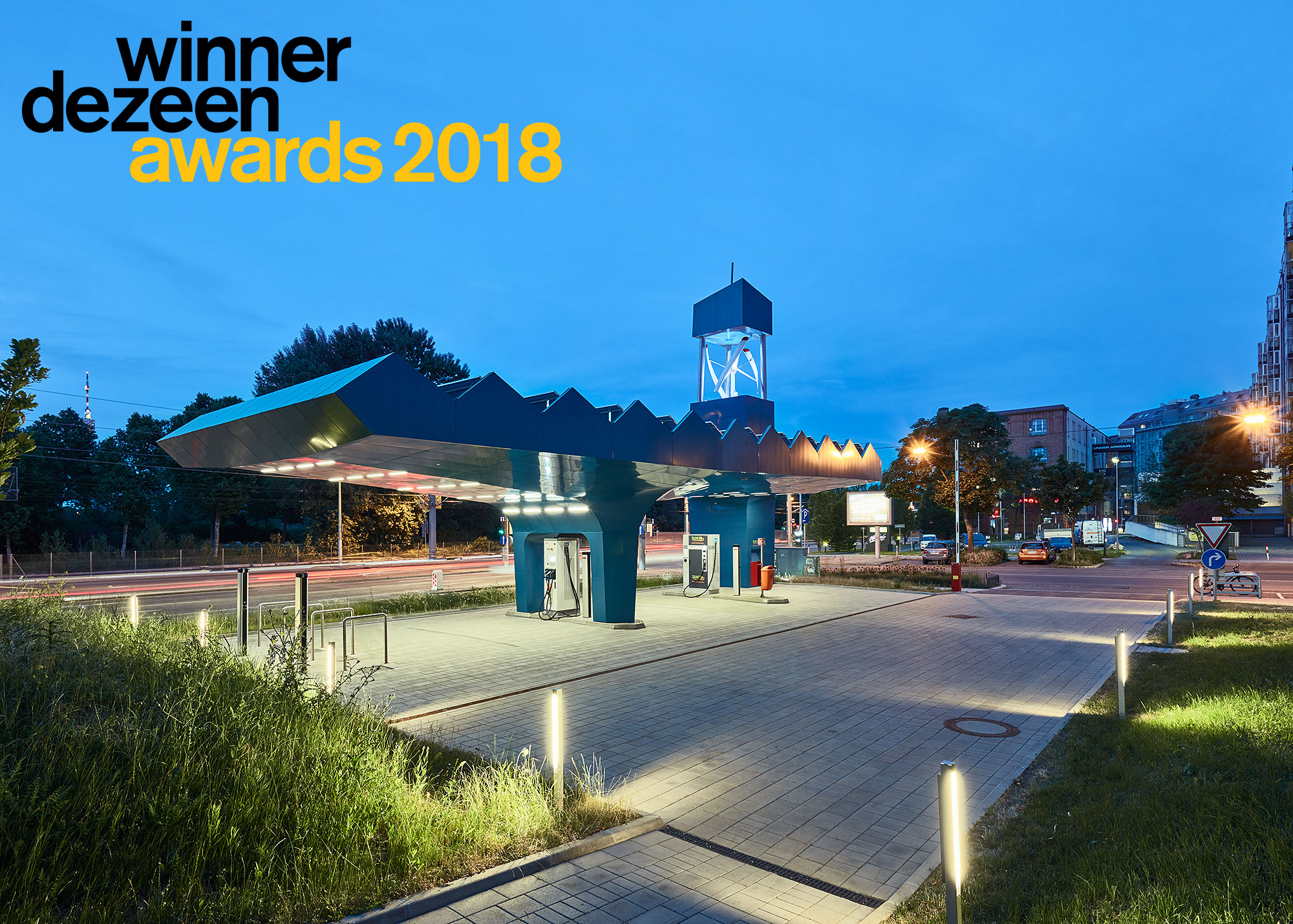 75 jury members selected 159 nominees from an incredible 3,689 submissions from 91 countries, all of who were feverishly looking forward to the announcement of the award winners in the tanks of the Tate Modern London.
We were there in person, supported by Johann Gettinger, the Tower of Power project manager at BFI Vienna, and were absoutely delighted when Sir Lenny Henry, BBC legend and the evening's presenter, announced our project the winner of the Transport Design category.
The trophy, which we brought back to Vienna in one piece (with excess luggage), was designed by Dutch design studio Atelier NL — also award-winners of the evening — and now stands proudly in our personal Hall of Fame.
Fotos: Mark Cocksedge