The main house was the Dockner family's first home and is now the center of fresh ideas. Designed and built by Master Builder Göbl in the 1950s, the massive structure has a strong foundation and offers a diverse array of opportunities for revitalization and expansion.
Planning specifications call for barrier-free access to all floors, the optimization of usable floor space, and enhancing the overall attractiveness of the appearance. At the center of the house, where an old wooden staircase stands, a new and spacious access area has been created. This area reflects the design of the building, can be reached from the outside on both sides, and houses a stairway and an elevator. The existing eaves lead this vertical hub across an extended cornice, ensuring that the future attic extension will also be barrier-free. The existing roof will be removed and a new attic story built on the ceiling of the upper floor. This penthouse draws its form from the wine center, as does the elevator shaft, and creates the additional 100 m² of usable high-quality space that was requested. Two terraces extend this open space longitudinally and have been designed to embody very different characteristics. One is highly private and creates an opportunity to retreat towards the garden; the second, with a bar, acts as a preliminary phase of the tasting room, also marking the highest and thus most prominent point of the Dockner ensemble as seen from the street.
Possibilities for use are diverse and will be specified in the upcoming planning phase. From staff housing to exquisite tasting and culinary events with a view of Göttweig Monastery — anything is possible.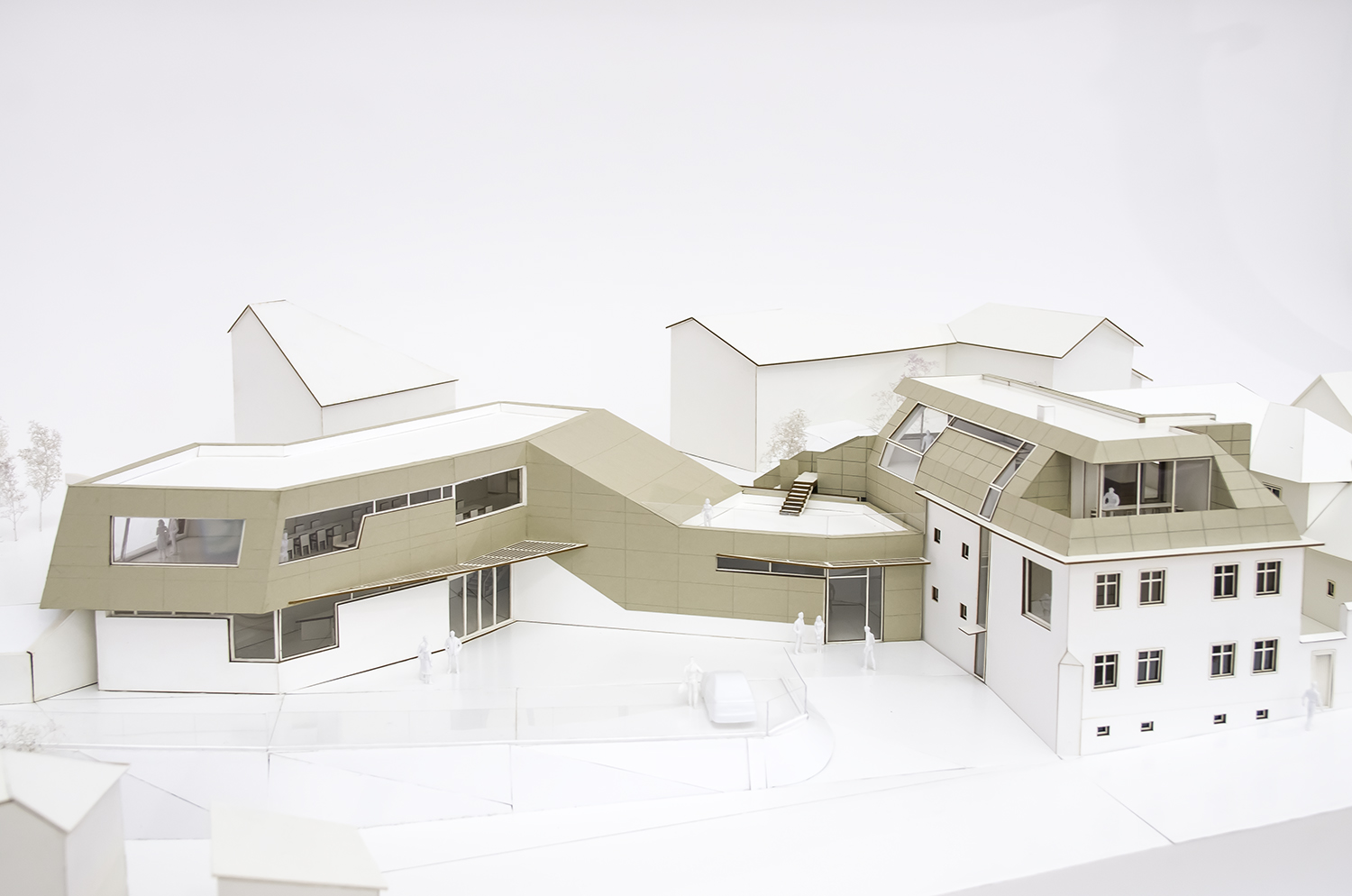 Site Plan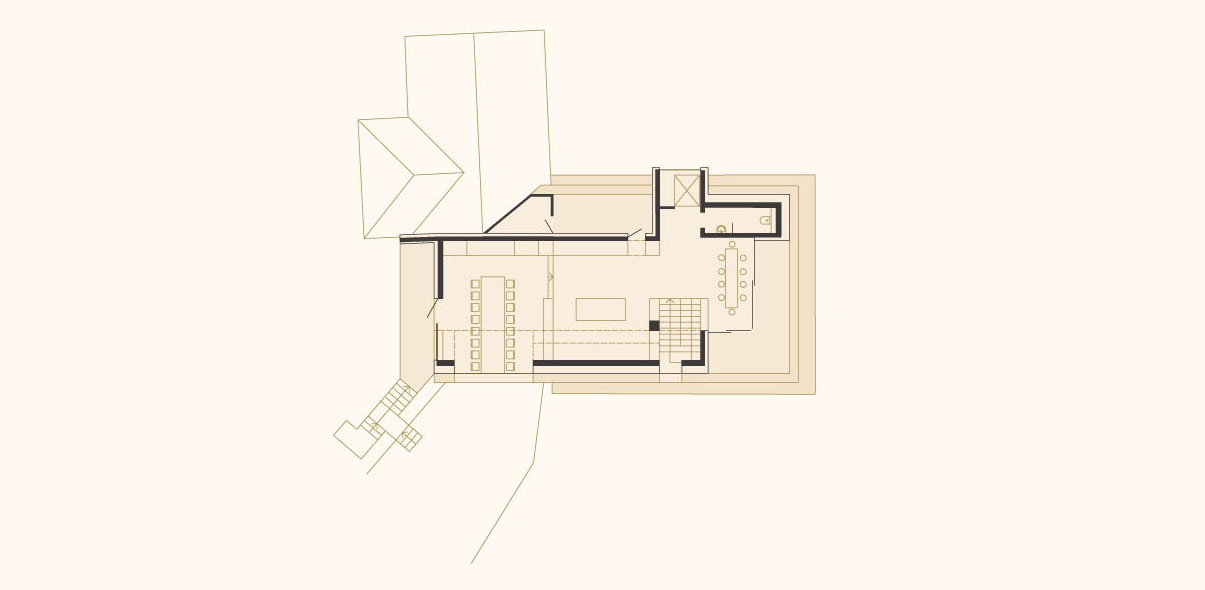 Penthouse floor plan

Section
Elevation
Location: Höbenbach, Lower Austria
Year: In planning, start of construction 2020
Client: Winzerhof Familie Dockner GmbH
Use area: 300 m² + 55 m² terraces
Design team: Lukas Göbl, Miljan Stojkovic