The new fire station building is a measured ensemble of individual buildings with defined volumes that interpret the surrounding structure of the village yet are still strongly influenced by the landscape. Three separate structures are combined to create an urban planning unit: This special artifice produces a clear overview that ensures easy orientation throughout the property and the clear legibility of the different functions.
The low-slung main volume is situated parallel to Landesstraße, ready to receive the emergency vehicles. The main entrance precedes the foyer which, together with a vertical access shaft, connects the administrative and training wings. This volume is rotated to oppose the vehicle depot. The result is a semi-open courtyard, a contemporary interpretation of the traditional building patterns of mid-sized villages. Most of this part of the building is elevated, thus providing parking space on the ground floor.
All main functions are clearly and compactly distributed across two levels, arranged with the minimization of connecting paths in mind. The vehicle depot, changing rooms with toilets and showers, building services, auxiliary and storage rooms, and gym are located on the ground floor; the training room, youth room, offices, and stand-by room with adjoining spaces are arranged above. A spacious covered terrace and a pergola can be found directly adjacent to the stairwell and is well suited for shared events. The building is a solid structure with exposed concrete dyed a reddish brown hue.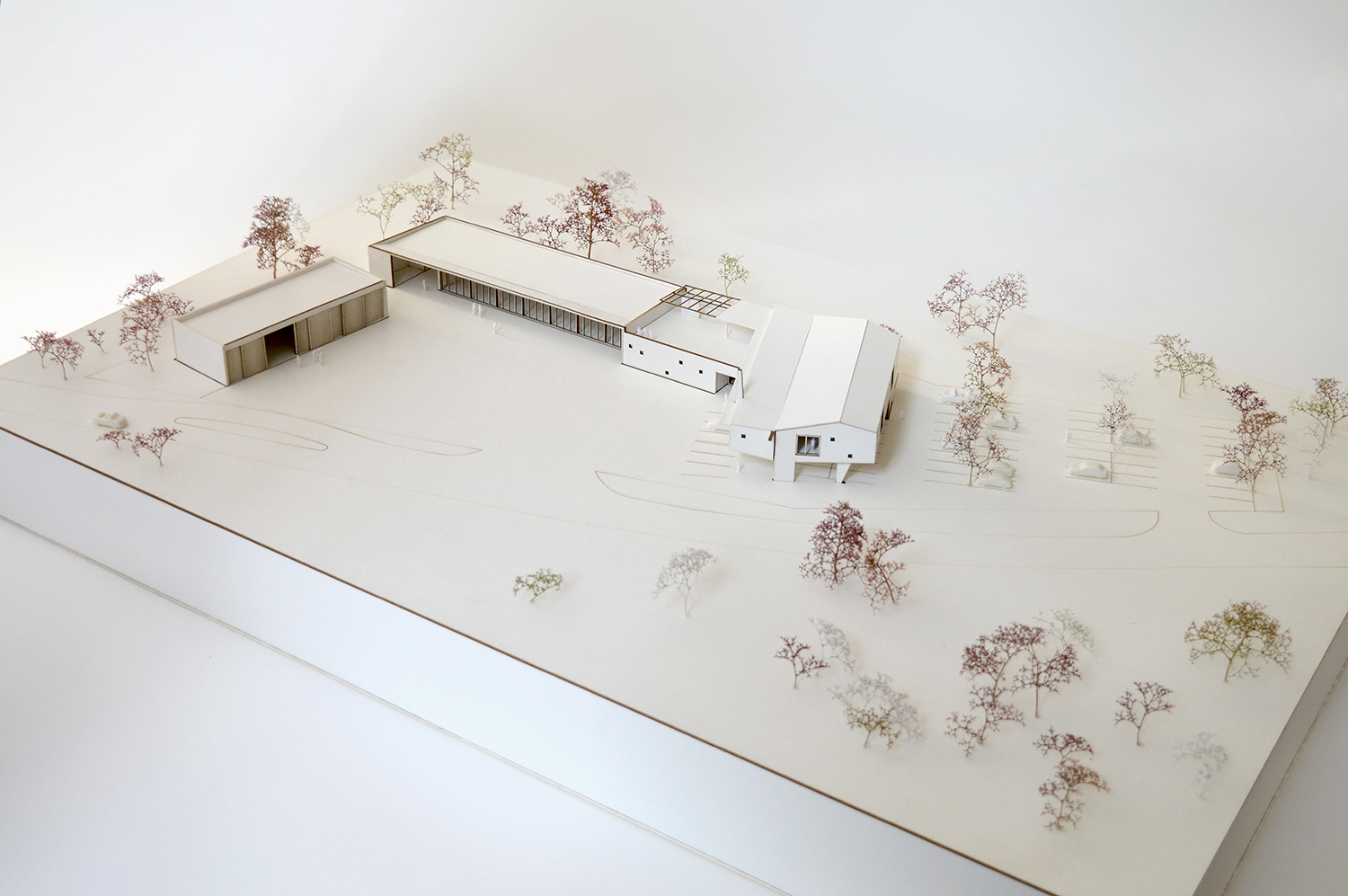 Location: Krems an der Donau, Lower Austria
Competition 2018
Client: City of Krems
Use Are: 1.400 m²
Design team: Lukas Göbl, Todor Atanasow, Andrés Espana