On stage: Paul Finch, Frank Filskow, Lukas Göbl
The winners of the Architecture Drawing Prize were presented at this year's World Architecture Festival in Amsterdam. An excellent selection of drawn works from Lukas Göbl's City of Beautiful Bodies Vol. IV project were exhibited alongside Carlijn Kingma's The Babylonian Tower of Modernity and Li Han from Drawing Architecture Studio's series of drawn works The Samsara of Building No. 42 on Dirty Street.
The highlight of the event was a conversation between Rem Koolhaas and Jeremy Melvin, curator of the festival and jury member of the Architecture Drawing Prize. Following the talk, awards were presented to the winners during a gala dinner on the impressive premises of the Beurs van Berlage (former Amsterdam Stock Exchange, designed by Hendrik Petrus Berlage). Paul Finch, the festival's program director, led the evening and Frank Filskow, partner of make architects and co-initiator of the Architecture Drawing Prize, presented the trophies.
City of Beautiful Bodies is an ongoing drawing project by Lukas Göbl dedicated to a utopia of fantastical cities and landscapes.
Exhibition at the World Architecture Festival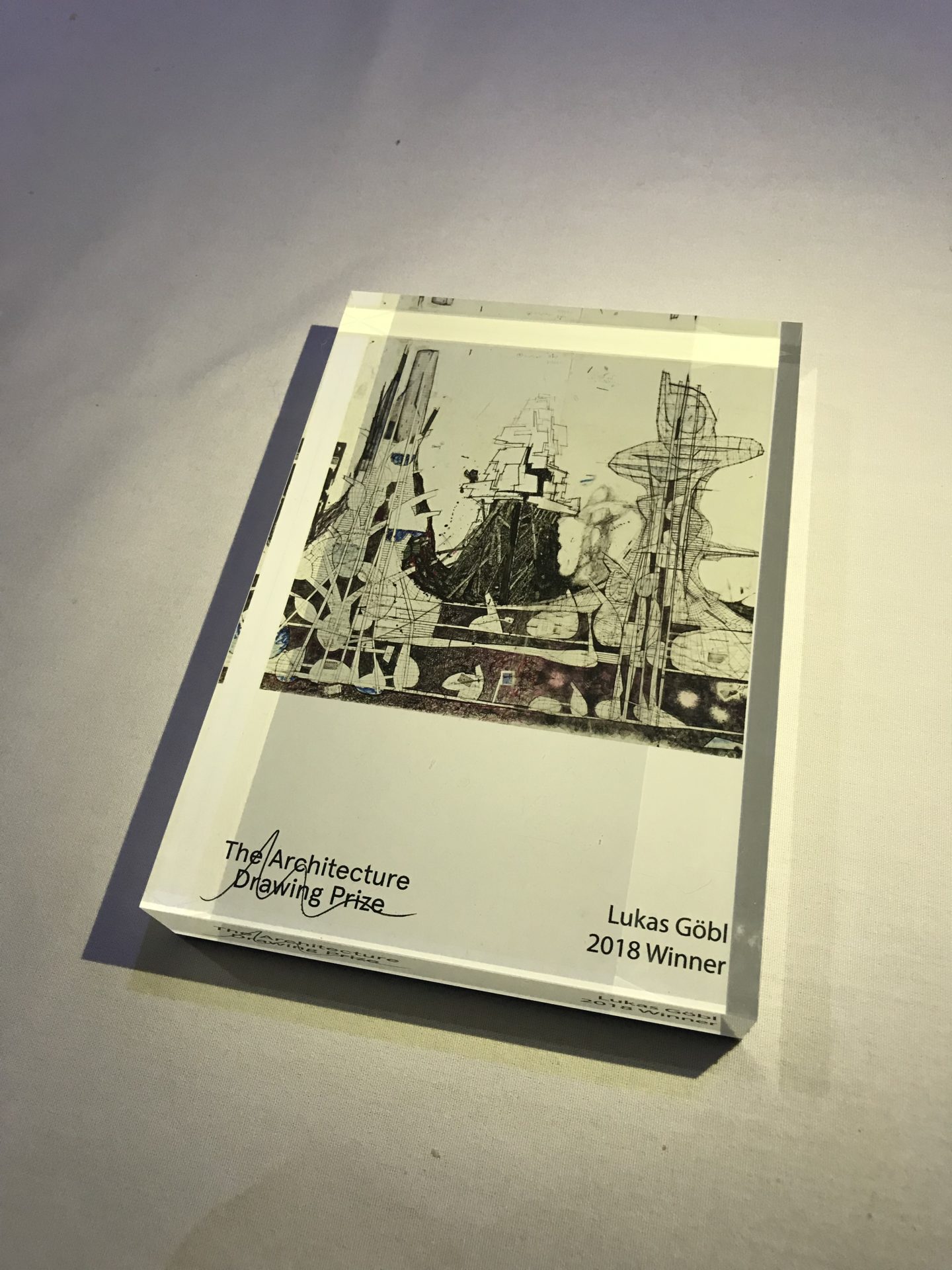 Trophy of the Architecture Drawing Prize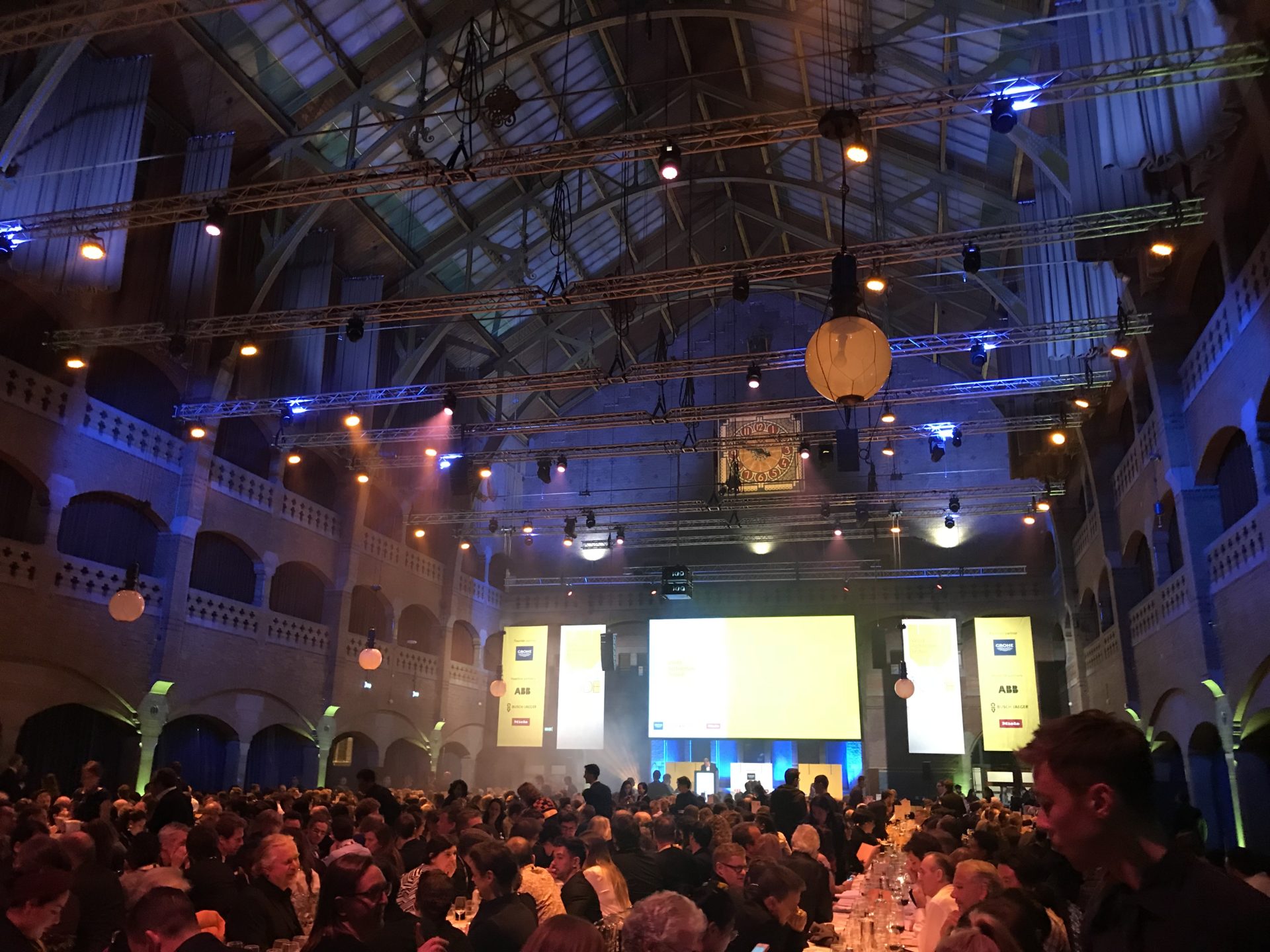 The Venue: Beurs van Berlage Amsterdam
Lukas Göbl, Frank Filskow (make architects)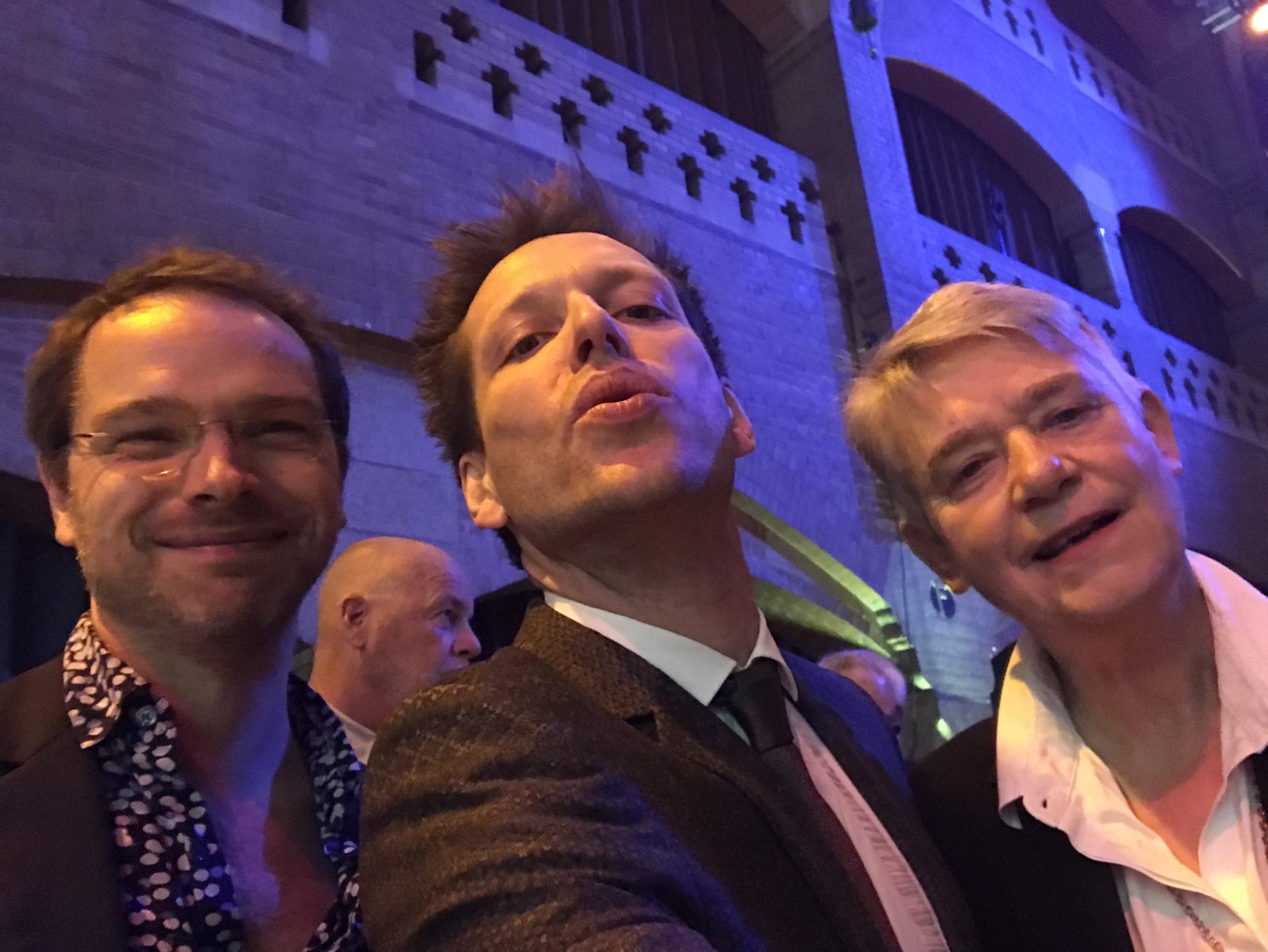 Carl Fredrik Svenstedt, Lukas Göbl, Nikki Bell